To encourage trade in the area, the UAE created its initial free zone in 1985. Its economy has since grown to be among the strongest in the region and the entire world. For its wide range of commercial prospects, the International Free Zone Authority (IFZA) in the UAE is a household name. As a result, performing one of the IFZA activities on the list is a great option.
In this article, we will be talking about the IFZA Free Zone Activities. You will discover it to be your top option for conducting business in the United Arab Emirates. Therefore, set out on your new voyage in the Middle East after carefully examining the following subjects:
IFZA- International Free Zone Authority | Review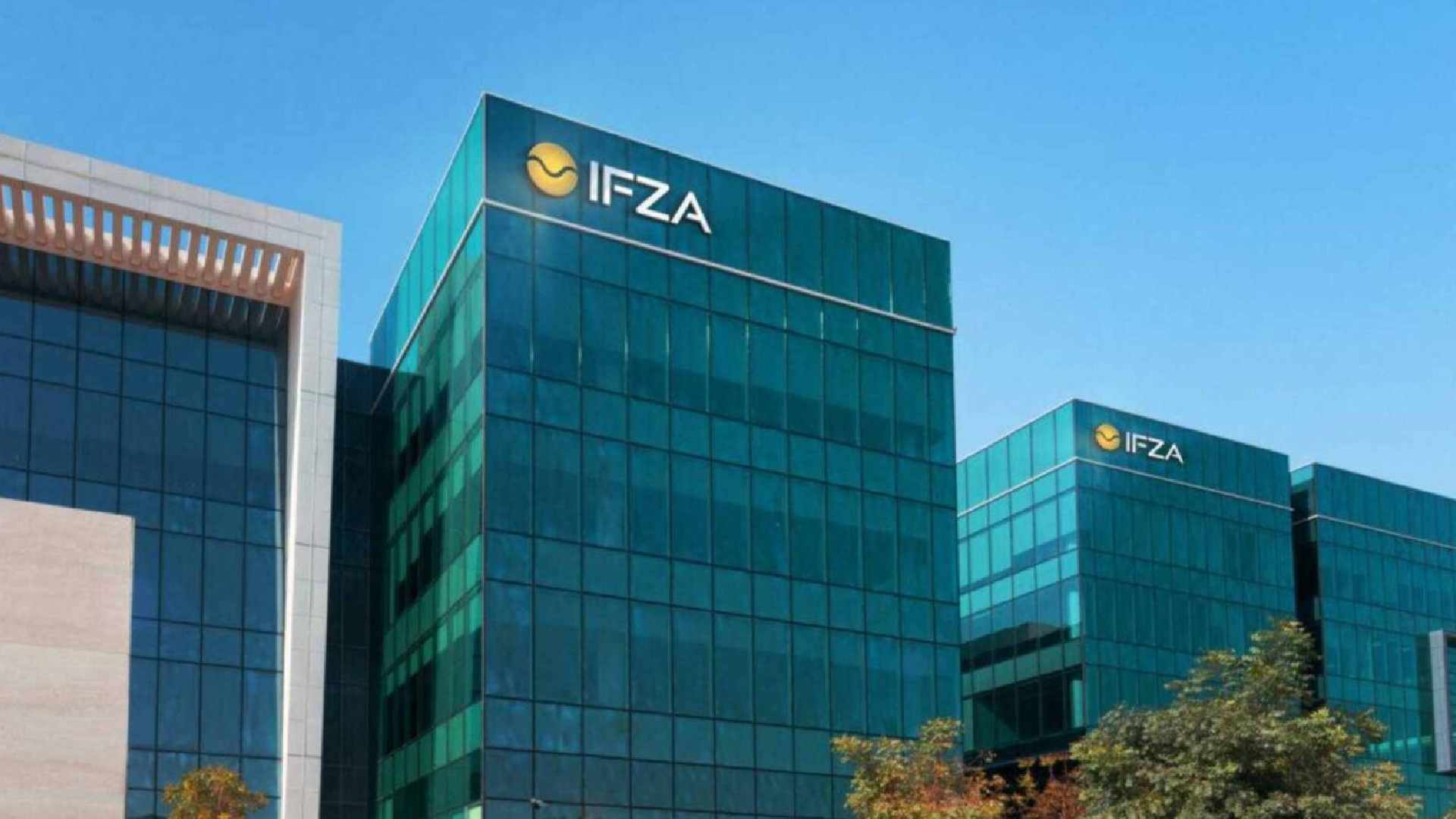 For those looking to establish a free zone business in the Emirate of Dubai, the International Free Zone Authority, better known as IFZA, comes highly recommended.
Effective global service standards and affordable solutions are the IFZA's ethos and team's core values. This is a viable choice for investors to take into account if they are interested in entering the UAE market on a limited budget.
Here are some of the reasons why starting a business and selecting IFZA activities is a great choice:
In comparison to all other free zones, the IFZA has always placed a strong emphasis on providing affordable company formation packages. When comparing the overall cost of license issuing with the price of a UAE residency visa, these packages are typically substantially less expensive. The free zone frequently provides seasonal packages to entice budding enterprises. Normally, the company registration packages include no more than three IFZA Activities. The IFZA offers different license types for the IFZA activities, including:

Holding company licenses
General trading licenses
Trading licenses
Consultancy licenses
All license types are maintained under a consistent pricing structure in the free zone, making it simpler for anyone to perform calculations between all programs.
One of the most adaptable business formation procedures in the UAE is provided by IFZA. Without the physical presence of investors or the person responsible for it in the UAE, the full process of forming a company can be carried out remotely. The articles and memorandum of association, as well as the application forms, can be signed and transferred in scanned form. No firm formation documentation must be submitted in their original form. Because of this procedure, IFZA is a popular option for shareholders who either live outside of the UAE or are unwilling to come to the IFZA offices.
Types of Licenses You Can Obtain at IFZA
Obtaining a license for the business is the first step in establishing one in the IFZA. However, which ones do the UAE provide to include in the IFZA business activity list?
In this regard, it is important to note that the type of business activity you engage in will determine which license you require. Fortunately, we can help you by displaying the best four.
However, keep in mind that the UAE is a stringent nation with a number of laws and regulations. Above importantly, they stipulate that every participant in the IFZA commercial activity list must have a license. As a result, refrain from starting a company without it.
Let us talk about the license that is currently available at IFZA:
Consultancy License
Let us say you want to add more activities to your firm in order to grow it. Your team does suggest that you start an accounting service business in Dubai to increase your profits. However, what permit is necessary for you to operate it in IFZA the following month?
In this regard, IFZA grants you a License for Consultancy. Most importantly, it enables you to work in business-related professions like marketing or accountancy. In order to offer company setup consultancy solutions in the International Free Zone, you will therefore require one.
Unfortunately, none of these industries are relevant to your company's objectives. You might be a businessperson who prefers the thrill of trading, after all. In all likelihood, if this is your particular situation, you must choose a different license.
General Trading License
You can easily transition to different IFZA business activities. For example, you will find a number of customers there who need your PRO services. But what if your company's objective is to sell and import goods into the Middle East and the United Arab Emirates?
Applying for a general trading license is one approach to be on the IFZA activity list. You will be able to sell, safeguard, buy, and export items with only one license, in fact. Additionally, you can trade electronics and furnishings in the UAE with your General Trading License. To work with alcohol, prescription medications, or weapons, however, you will require specific authorization from other authorities. After all, they are commodities that demand specific handling.
The IFZA General Trading License provides businesses with a range of benefits and advantages. It allows businesses to access the UAE's thriving economy and benefit from an environment that is friendly to foreign investment. It also provides businesses with access to a wide range of resources, including infrastructure, logistics, and skilled labor. Additionally, businesses can benefit from a wide range of tax incentives, including zero corporate taxes and free zone status.
To apply for an IFZA General Trading License, businesses must meet certain requirements. These include providing proof of financial stability, having a minimum of two shareholders, and having a minimum capital of AED 300,000. In addition, the company must have a physical office space located in the UAE's free zone.
The IFZA General Trading License provides businesses with an ideal way to set up operations in the UAE. Its streamlined application process, competitive costs, and access to resources make it an attractive option for businesses looking to establish operations in the UAE.
IFZA Service License
The IFZA Service License is an easy-to-use, all-in-one license that provides businesses with a comprehensive solution for their business operations. It provides businesses with access to the full range of IFZA services, from setting up a corporate structure to managing the legal and financial aspects of their business operations.
With the IFZA Service License, businesses can access a range of services from setting up a company in the free zone, registering it with the authorities, establishing an offshore bank account, and obtaining a professional services license. In addition, businesses can also benefit from the full range of services offered by IFZA, such as obtaining a trading license, attaining residency, registering a company with the Dubai Chamber of Commerce and Industry, and obtaining a professional services license.
The IFZA Service License also includes a range of services designed to help businesses comply with the laws and regulations of the UAE. These services include helping businesses to obtain the necessary permits and licenses, as well as providing guidance on taxation and other financial matters. The service also provides access to IFZA's extensive network of contacts, which helps businesses to find the best suppliers and partners.
The IFZA Service License is an ideal option for businesses looking to set up or expand operations in the UAE. With a comprehensive range of services and support, businesses can enjoy the peace of mind that comes with knowing that their operations are compliant with local laws and regulations.
Trade License
An IFZA Trade License is a license granted by the International Free Zone Authority (IFZA) in the United Arab Emirates (UAE). It is a special type of license that allows businesses to operate within a free zone and benefit from the advantages associated with this type of license. Businesses that obtain an IFZA Trade License can enjoy the benefits of 100% foreign ownership, tax-free environment, no restrictions on capital or profit repatriation, and a wide range of other advantages.
The process of obtaining an IFZA Trade License is fairly straightforward. Businesses must first choose an IFZA-regulated free zone that best suits their needs and register the business with the relevant authorities. Once registered, businesses must obtain an IFZA Trade License which is issued by the IFZA. The license is valid for a period of one year and can be renewed on an annual basis.
The main benefits of an IFZA Trade License include the ability to import and export goods without restrictions, access to a wide range of services, and the ability to open a corporate bank account in the UAE. Other benefits include access to world-class infrastructure, a wide range of business opportunities, and an advantageous business environment.
Obtaining an IFZA Trade License is a great way for businesses to access the UAE's business-friendly environment and take advantage of the numerous benefits associated with operating in a free zone. It is the perfect way for businesses to capitalize on the growing opportunities in the Middle East.
Get a Visa in International Free Zone Authority – IFZA
The International Free Zone Authority (IFZA) is an entity set up by the government of the United Arab Emirates to provide a secure, flexible and business-friendly environment for international companies. Established in 2004, IFZA provides a unique platform for entities to easily access the UAE's rapidly expanding market, as well as the entire Middle East and North Africa region.
One of the key features that IFZA offers is the ability to obtain a visa for employees. Through IFZA, companies can get quick and easy access to a UAE visa. The process is simplified and streamlined, allowing for a hassle-free experience.
IFZA's visa process is designed to be as straightforward and efficient as possible. Companies simply submit the required documents, such as passport photos and passport copies, to the IFZA authority. The application is then processed and the visa is either granted or denied.
The process of obtaining a visa through IFZA is fast and convenient. Companies that are looking to expand their operations in the UAE can benefit from the quick and easy access to a UAE visa. This is especially beneficial for companies that are looking to hire international employees and need to get their staff working in the UAE as quickly as possible.
The IFZA visa process is also cost-effective. Companies can easily save money on visa applications as IFZA charges a nominal fee for the processing of visas. This reduces the cost of running a business in the UAE and makes it easier for companies to take advantage of the UAE's strong business climate.
Overall, the International Free Zone Authority's visa process is quick, easy, and cost-effective. Companies looking to expand their operations in the UAE should take advantage of the IFZA's visa process to get their staff working in the UAE as quickly as possible.
List of Facilities You Can Use for Your Business in IFZA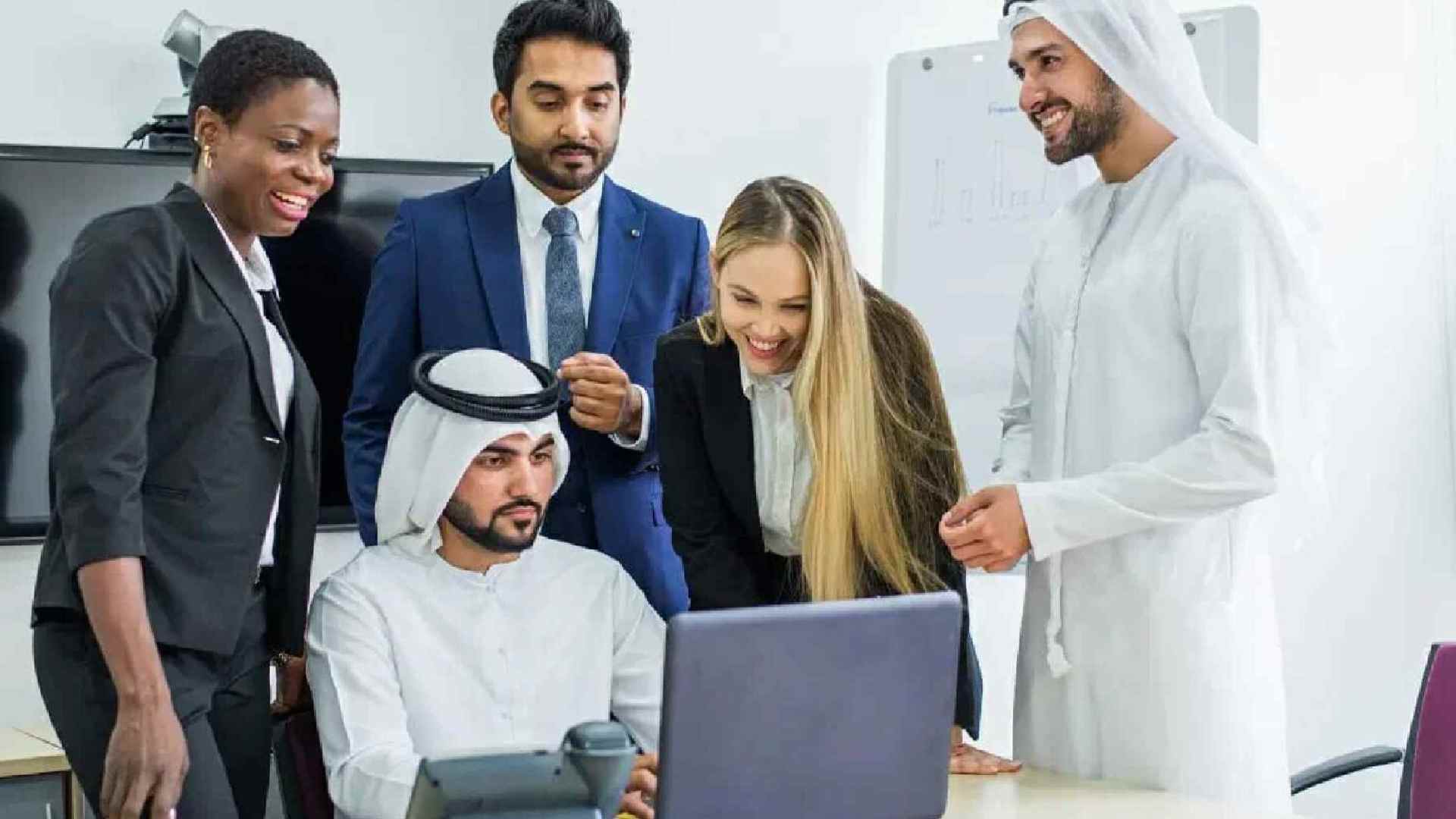 Naturally, it is simply one thing to conduct the legal operations of establishing an organization in IFZA and quite another to decide where to establish it. In terms of the second aspect, IFZA provides numerous options for your company.
The IFZA activity list is very wide, with numerous alternatives from a variety of industries. As a result, regardless of your industry, the UAE has various appropriate infrastructure that allow you to begin operating a business. We will go over the four most prevalent ones here.
Moreover, keep in mind that we are only discussing the IFZA activities list.
Business offices
One of the most famous free zones in the United Arab Emirates is IFZA. It offers a number of advantages for businesses, including a wide range of office spaces, flexible licensing options and attractive tax benefits.
Office spaces in IFZA come in a variety of sizes and configurations, from single desks to large multi-functional spaces. These offices are equipped with modern facilities and technology, providing businesses with a comfortable and productive working environment.
In addition to the physical office space, businesses can also benefit from a range of flexible licensing options available in IFZA. The free zone offers a number of different options, from full business licenses to consultancy licenses, which allow businesses to conduct their activities in the UAE without the need for a local partner.
In terms of taxes, IFZA offers a number of attractive benefits, including a 0% rate of corporate and personal income tax, along with exemptions from import and export duties. This makes the free zone an attractive option for businesses looking to reduce their tax burden.
Overall, the office spaces and licensing options available in IFZA make it an ideal location for businesses looking to set up operations in the UAE. The attractive tax benefits also make it a great choice for businesses looking to reduce their tax burden.
Virtual offices
IFZA, based in the UAE, is a leader in providing virtual office solutions for businesses. Virtual offices are a great way to save money on overhead costs such as office space, while still providing a professional presence. With IFZA, you can have an office space in a prestigious business location without the expense of renting a physical office.
IFZA offers virtual office solutions that include a virtual address, phone answering, mail forwarding, and more. With a virtual office, you can benefit from having an address and phone number in a prime business area without having to actually rent physical office space. This is a great way to make your business look more professional while saving money.
The region also offers access to a range of services and facilities, such as conference rooms, meeting rooms, and a business lounge. This means that you can use the space to hold meetings or events for your business.
IFZA's virtual office solutions make it easier than ever for businesses to have a professional presence without the hassle and expense of renting physical office space. This makes it an ideal solution for businesses that need a professional presence but don't want the hassle of dealing with renting physical office space.
Smart desks
The adoption of Smart Desks is one trend that is becoming increasingly widespread. Smart Offices are another name for employing shared workspace for your company in Dubai. Smart Desks are thus a good alternative for startups that demand physical space. This IFZA location will serve as their actual address, allowing them to save cost. After all, hiring an office in Dubai will be significantly more expensive.
On the opposing, if your company needs room, a Smart Office might not be the best choice. To add an activity to the activities IFZA activities, for example, you might want to establish a production line.
Warehouses
Imagine you wish to shift an assembly plant from Sharjah to a UAE free zone. It stands to reason that the prior options we had for IFZA activity list facilities are insufficient. Thankfully, the IFZA has the warehouses you require.
You may use warehouses to carry out a variety of tasks that appear in the IFZA list of activities. It can be used, for instance, to hold goods that need to be produced or sold before being shipped abroad. They are, after all, the ideal choice for businesspeople who need huge spaces.
Selecting IFZA activities to go with your license can be difficult. However, with the best consultancy service providers, you can easily accomplish it. Let us give you the support you need and start your UAE business now!